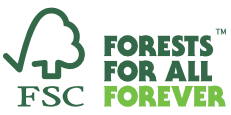 After more than 2 years of hard work, the Forest Stewardship Council (FSC) released a first discussion draft of its version 3 update to the important Chain of Custody standard late last year. We commented on that draft several times last winter (here, here, & here) and encouraged others to do the same.
Today, FSC released another version (FSC-STD-40-004 v.3-0 D2-0) for our review.  Please download a copy and look it over.
We promise to examine this latest draft closely, consult with our network, and provide some detailed analysis in the next couple of weeks.  Here are a few quick comments, based on one, brief read-through:
It is shorter!  The overall document is 30 pages in length, compared to 36 pages for the last version.  We are pleased to see efforts to condense the text in Section 1 (Quality Management) and Section 12 (Compliance).
It is still too long.  In particular, Sections 2, 9, and 12 contain too much confounding and (in our view) unnecessary language.  The document will not be effective without further, significant simplification.
There is some new and significant language concerning Product Groups (Section 4).  This concept is vital to CoC and needs careful treatment.
Most of the pictures and diagrams are new.  Some are good – some not.  All should be moved to an informative (not normative) annex.
Transaction Verification is still there (moved to clause 1.7).  It is still a terrible and dangerous idea.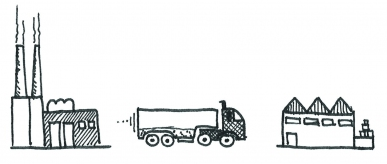 Please Help
The technical analysis and commentary of the MixedWood blog represents the collective ideas, perspectives, and wisdom of a small group of professional SFM practitioners.  Please share your questions, ideas, opinions, and criticisms.
Stay tuned.  We will have more soon.