The FSC business community in the United Kingdom continue to take a strong interest (and exception) to the proposed FSC Online Claims Platform (OCP).  I was sent a copy of recent edition of the Timber Trades Journal (TTJ) online edition late last week that seems to suggest that FSC may be delaying or deferring their planned rollout in response to the negative feedback.
Here are some interesting excerpts from the article: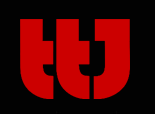 The Forest Stewardship Council has postponed a decision on making it obligatory for certificate holders to use its new online claims platform (OCP) live ….   Now (certified companies) will still have to register and connect with suppliers on the system next year, but the compulsory claims date won't be decided until a later FSC board meeting.
Quoting Charles Thwaites of FSC-UK:  "After important feedback only a limited number of steps will be required next year … The intention is to allow certificate holders adequate time to test the OCP's functionality."
Quoting Tim Wilson, chief executive of Historic Futures (lead consultant on the project):   "We will incorporate users' feedback into a programme of constant improvement, so this time next year it will be even better and easier to use." 
TTF (Timber Trade Federation) chief executive John White said deferment of the claims entry decision was still not enough to allay trade anxieties.  "There's deep unhappiness that companies must still register to use the system, when there has not yet been clarification of the terms and conditions," he said.  "The FSC underestimates the level of trade belligerence now towards the OCP over levels of consultation."
This gives the strong impression that FSC is beginning to appreciate and respond to the significant concerns of its business stakeholders about the OCP.  This is certainly a positive thing.
If your company holds FSC CoC certification, please be sure to take a look at my earlier post which describes how to provide your own comment.
UPDATE (13 Dec 2013):  I learned this morning that FSC-IC is preparing communications regarding the recent BoD decisions regarding roll-out of the OCP.  More details are expected quite soon (days).  Watch this space and @mxdwood on twitter.