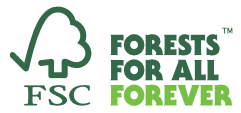 We wrote an article about FSC membership in December 2016 in which we outlined and summarized the organization's structure and decision-making processes.  One of our key points was the fact that FSC is a massive and influential organization that is run by a very small group of people. We think this is unhealthy and hope that FSC can find a better way to expand its membership someday.  In the meantime, those of us who are voting members (including MixedWood) have a special responsibility.
Show Up
The FSC affiliate for the United States (FSC-US) is largely run by a dedicated and talented staff based in Minneapolis.  They report to an elected Board of Directors.  Since the USA is very important to the FSC, and because membership in FSC-US is still very low (at last count – 88 organizations and 33 individuals), our influence is a big deal.
A wise engineer named Robert Johnson once said that "The world is run by those who show up."  For members of FSC-US, it's time to show up.   Elections for the Board of Directors are underway right now.  If you or your organization is a member (& if you read this blog you should be) then it is time to vote.  We'd have a suggestion we'd like you to consider.  But whether you agree with us or not, please vote.  It's important.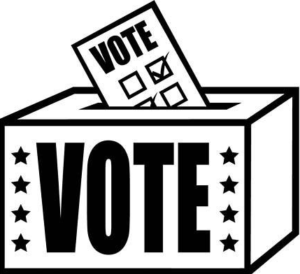 You can read about the election process here.  The webpage includes a link to a simple online form that takes – literally – just 2 minutes to complete.  There is also a downloadable file that includes information about the candidates.
The Voice of a Practitioner
MixedWood is particularly pleased this year to see the name of Christopher Gibbons on the ballot, representing the Economic Chamber.   We have a high opinion of Chris as an individual and a professional.  More importantly, he represents the community of professional practitioners who understand the day-to-day work that makes the FSC program function.  Chris's firm, American Green Consulting, resembles MixedWood in many ways.  We both represent and assist the wide array of CoC-certified companies who make up the "lion's share" of FSC stakeholders. Unfortunately, we are also too-often overlooked or forgotten during policy-making and standard-setting.  Chris's presence on the FSC-US Board will be a positive one.  We hope you'll consider lending him your support.