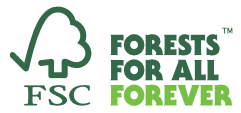 Among the "hot topics" under discussion this week at the Forest Stewardship Council (FSC) 2017 General Assembly is Controlled Wood.  This subject has been controversial from the moment the idea was introduced over 10 years ago.  Readers of the MixedWood blog know that it has been a regular and productive topic for us as well.  For anyone who needs a review, please click here for our summary from last November.
We called the situation "A Sorry Mess" in November.  And is some ways things are much the same today.  The community of small & medium scale CW companies (sawmills, lumber dealers, etc.) remain confused and frustrated.  Quite a few are dropping out.  Others are finding solutions – often with the help of consultants.  It should be possible to estimate the overall impacts in a few months.
Expected Soon
We have learned recently that the FSC-US working group has recently completed a draft of their crucial and long-awaited National Risk Assessment (NRA).  It is unfortunately not yet accessible for us to read.  Apparently, the draft will be "pre-approved" by FSC staff in Bonn and then released as a discussion draft for review and comment by the rest of us.  We promise to provide our own analysis as soon as we get our hands on a copy.  It is still unclear when that will be.  Hopefully soon.
Choosing To Do No Harm
During yesterday's discussion of the FSC Global Strategic Plan, General Director Kim Carstensen made a very sensible and well-received point.  He noted that among FSC's current challenges is to find the wisdom to select things NOT to do.  He offered this in relation to allocation of staff effort and resources, but we think the same logic applies more broadly to the organization.
Tomorrow the General Assembly will have a session on the Controlled Wood Strategy.  Perhaps it may be time for us to employ our own version of the Hippocratic Oath – as physicians have done for generations.  It may be too late to avoid doing harm to the Controlled Wood program.  It is not too late to avoid doing more harm.  Lacking a clear consensus for changing FSC Controlled Wood, is it not wise to avoid making things worse?
Choosing to do nothing to Controlled Wood this year may be the most challenging decision FSC has ever faced.  It may also be the most important.