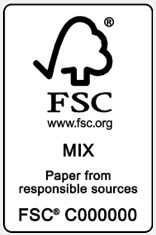 Among the wood product practitioners who gathered at the recent FSC-IC membership meeting in Chicago recently, the most pressing issue – by far – was the ongoing implementation challenge presented by the new National Risk Assessments in the USA and Canada.
MixedWood has been deeply engaged in the details of this for months and we shared some of our recent work in our "rubber hits the road" post on November 2.  One thing we were not able to provide (because it wasn't ready yet) was an update to our "User's Guide" to the US-NRA.  Readers of this blog will remember this summary that we produced and promoted back in early 2018.  At the time we were eager to help busy practitioners digest and appreciate the details of this important document.  That was the last, public discussion draft and the last opportunity that stakeholders had to provide comments and feedback before the final document was approved and adopted by FSC.
An updated "User's Guide"
The US-NRA has since been approved and posted online in its final and official form.  This official document (FSC-NRA-US V1-0) is broadly similar to the last discussion draft, but there are some important differences.  Unlike the draft, the final US-NRA will remain in force for some time to come and is very important to everyone in the FSC marketplace in North America.  For this reason, we decided to update our User's Guide (now v3.0).  The MixedWood User's Guide summarizes what we consider to be the key points and conclusions of the US-NRA.  It also outlines what we consider the key implications and consequences for Controlled Wood companies.
We hope you will give our User's Guide a look.  The latest version is a bit longer than the first one (13 pages), but still quite short.  The added content deals principally with the gnarly topic of Risk Mitigation or "Control Measures" that we wrote about on November 2.  Please tell us what you think.  Did we miss anything or get anything wrong?  We'd like to know.