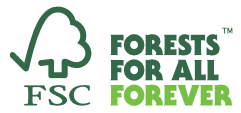 In a perfect world, the challenges of certified Sustainable Forest Management (SFM) would focus on large, consequential matters like the role of commercial forestry in climate change, or the rights of vulnerable, rural economies.  Chain of Custody (CoC) standards  – by contrast – seem rather dry, petty, and inconsequential.
But our world is not yet perfect.  Chain of Custody certification ought to be simple, but we know it is not.  Even minor procedural details – multiplied by more than 30,000 certified companies around the world – add significant effort and cost to the process of bringing sustainable wood products to the worlds markets.  And some details are not minor.
Those of us to participate in this business have an important opportunity to improve this situation right now.  Our biggest SFM program – the Forest Stewardship Council (FSC) – is nearing the end of an important update of its primary Chain of Custody (CoC) standard.  Their 3rd discussion draft is available for review until the end of August, and FSC is actively soliciting comments from the community.

FSC is very proud of the fact that over 30,000 companies have chosen to become certified to their CoC standard.  According to a recent membership email, less than 50 have so far provided feedback on the standard revision.  We hope that in the next few weeks they will hear from many more.
A close look at STD-40-004 v.3-0 DRAFT 3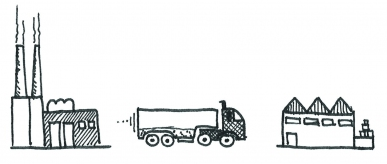 MixedWood has given this latest document close analysis and discussed its details at length.  Overall, our findings seem to be confirming the 'quick look' we reported to you in June.  We summarize the content into three categories:
Improvements – in many areas, FSC has succeeded in simplifying and clarifying the structure and language of the document.  They deserve credit and support for this challenging effort.
Problem Areas – in spite of real improvement is some section, there is still too much awkward and badly-organized content.  We would like to see even more streamlining and discipline exercised to make this version more efficient and effective.
Section 7: Transaction Verification – this latest attempt to define this troublesome idea shows real progress over earlier proposals.
We intend to explore and comment on all three of these in the next couple weeks.  We are starting here with Section 7 for one simple reason:  it is the important one.
Deconstructing Transaction Verification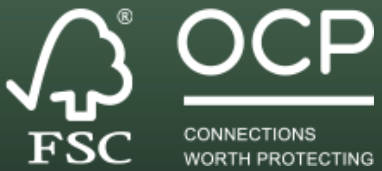 In the latest CoC document, FSC staff have taken one more stab at addressing Transaction Verification in Section 7 (found on page 13-16).  The actual new standard language is quite limited, with only 4 clauses.  There is a large explanatory section (Box 3) that looks more editorial than normative.  Significantly – the staff have excerpted some important, new language that they propose for the accompanying Accreditation Standard (FSC-STD-20-011).  The whole construction is a bit confusing, with several overlapping requirements for both Certified Companies (CHs) and their Certification Bodies (CBs).
As proposed, this is how Transaction Verification will work:
(1) The CB will be required to conduct a Risk Evaluation for each of its clients and assign a Risk of False Claims (RFC) score. This score will be very important for everything that follows.
The RFC can be applied at various scales (sites, product groups, etc.).  It is not clear who decides this.
FSC has provided a 5-factor scoring matrix and defined a key threshold for "High Risk" designation.
(2) For companies that are scored as High Risk, full OCP implementation becomes mandatory.  This means:
entering all input and output transaction details into the FSC database, and
submitting to verification requests from any and all trading partners (suppliers and/or customers)
(3) For companies that are scored as Low Risk, FSC offers an incentive for voluntary OCP participation:
Voluntary OCP companies are allowed to skip half their surveillance audits – effectively reducing the audit requirement by 40% (3 visits in 5 years).
There is a list of requisite requirements for participation in this incentive, that have raised a lot of eyebrows in the CB community.
(4) All certified companies (regardless of RFC score) are also subject to these OCP-related requirements:
Their CB is required to access the OCP, and attempt to verify the validity of transactions made by "trading partners".  A minimum sample size of 10 is specified, which must "cover the widest possible range…"
Certified companies, in turn, are required to "support" their CB in order to match their internal transaction information with that found (by the CB) in the OCP.
Wild Cards and Pitfalls
We see nothing in this latest Transaction Verification process (Section 7) to contradict our earlier assessment.  This idea remains ill-considered, poorly-defined, and dangerous.  The best course remains the same: to drop it and move on.
We understand, however, that this is unlikely.  So here is a list of specific concerns that (at a minimum) need more clarification and definition.
To whom will the High Risk RFC score actually apply in practice?  It has been widely suggested that the "real problem" with misleading FSC claims is almost all found in a short list of countries.  Russia, China, and Vietnam (together with 18% of CoC certificates) are the most commonly mentioned. Is Section 7 intended only there, or for the rest of the world as well?
If the majority of CoC companies (from low risk EU & Nth America) attempt to avoid OCP use, what is the risk that they will eventually be dragged into the OCP process by their CB's?  The requirements on CB's to reference the OCP in all audits implies a risk that honest actors will eventually be dragged into the scope of someone else's mistakes.  FSC and ASI seem to have extraordinary discretion in this process.
What is really intended by the new 20-011 requirements to a) enter audit information into the FSC database (10.3), and b) give "special attention" to "flagged" transactions in the OCP.  This suggests a record-keeping function that is entirely separate from the current contract between CB and CH.
It is significant that we have raised several rather complex questions here, but offered no clear answers.  This is because do not have any.  Some of our correspondents are of the opinion that Transaction Verification can be safely ignored by CH's in the EU and North America,  Is this correct?  We simply cannot tell.
Re-designing CoC in a Vacuum
FSC published this discussion draft on 15 June 2016, along with an invitation for the affected community to provide advice and comment.  On 1 August, FSC circulated the email to membership that we referred to at the top.  Do the very few comments mean that there is no interest in Chain of Custody?  We don't think so.  It is more likely that the CH community is overwhelmed and saturated.  There is – unfortunately – no easy solution to this problem.
It is interesting to take a quick look at where the 30,000 CoC companies are located.  Here is a quick summary, gleaned from the FSC certificate database:
US & Canada – 3600 (12%)
UK – 7800 (25%)
Germany – 3800 (13%)
rest of EU – 7200 (24%)
China – 4600 (15%)
Russia, India, Vietnam – 1200 ( 4%)
It becomes clear that FSC is contemplating massive, structural changes to its CoC certification program to address problems that are probably confined to a narrow range of the market and to particular parts of the world.  Fully 75% of certified companies are located in regions where standards of business practice are very high.  Implementation of TV and OCP here, can only add cost to an already burdened system.
Time to Speak Up
If you are taking the time to read this article, you probably have a significant stake in the FSC CoC program.  If you agree and support the changes proposed in Section 7 of the new draft CoC, you should certainly share this with FSC.  If you agree with us – that Transaction Verification and the Online Claims Platform represent an avoidable and unnecessary burden to the next version of FSC CoC – please let yourself be heard.
FSC-IC has published details on how to provide comment to this update process.  We are confident that any and all constructive feedback will be received and reviewed with respect.  The official comment period closes on 31 August 2016, but the final decisions on the standard will rest with the FSC Board of Directors.  We expect them to be deliberating and making key decisions late this year.