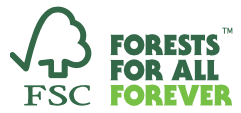 It has been nearly a year since the Forest Stewardship Council (FSC) published the latest version of its Controlled Wood (CW) standard (FSC-STD-40-005 v.3-0). MixedWood introduced the new version, in an article written last January, this way:
This update has been in the works for nearly 5 years and the subject of seemingly endless discussion, debate, analysis, and hand-wringing.  Two discussion drafts were released – the first in the fall of 2013 and the second in late 2014.  This final, approved document – sadly –  bears little resemblance to either of them.  More importantly, because the FSC system relies on a complex series of interconnected documents and guidelines, this new, approved standard represents only a piece of an ongoing revision process for the Controlled Wood System that promises to continue for some time to come (click here to see lots and lots of detail). 
We were confident that, by the end of 2016 the challenges of this important update would be well understood, and that implementation of the new standard would be well underway. As with so many predictions concerning the FSC, we were wrong.