Last week was a bit of a milestone for the staff here at MixedWood.  After 15 months of remote-only business, we made our first client visit since the start of the pandemic.  Working face-to-face has always been our preferred way of doing business.  We are consultants.  Our specialty is solving problems for our clients.  Finding simple solutions to complex business challenges.  This can be done at a distance, with documents, telephone calls, or video links.  But we have always done our best work when we can see our client's business first hand.  This made the last year and a half very frustrating for us.
We would like to report that our first business trip was a resounding success.  Successful business comes in all forms for MixedWood, but for this particular trip, it means a clean Controlled Wood audit and useful preparation session for a new certification project.  But we found the traveling conditions still awkward and unpleasant.  Lots of people are "hitting the road" here in the US, but few of them seem to be business travelers.  Instead, the airports are full of leisure travelers, taking long-deferred vacations and family visits.  This sort of crowd, combined with pandemic uncertainties, covered faces, closed restaurants, makes for a nervous and unpleasant experience.  We don't recommend it.
Last week's airport experience had a touch of magic, though.  One that included some FSC-certified paper.  It was enough to brighten our day at the end of a long and exhausting itinerary.  Our return trip had a 3-hour layover at Philadelphia International Airport (PHL), a major hub for American Airlines.  F Terminal was a zoo, but we found a tranquil corner near the junction of terminals D and Eto escape the crowded confusion.
Here is what we found: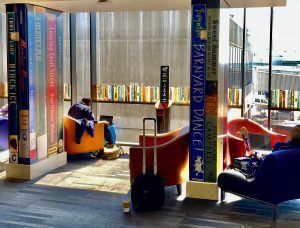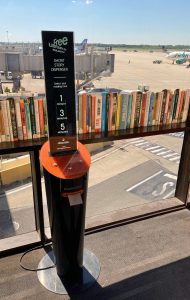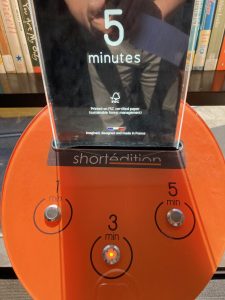 At first glance, it looks like a pleasant corner, with some comfortable chairs, decorated to look like a library.  A closer look reveals a bit more.  There is a small orange and black device with 3 buttons.  Selecting either a "1, 3, or 5-minute read" produces a printed strip of paper that looks a bit like a retail store receipt.  We selected 5 minutes and received about 4 feet (1.3 m) of paper with a famous, American poem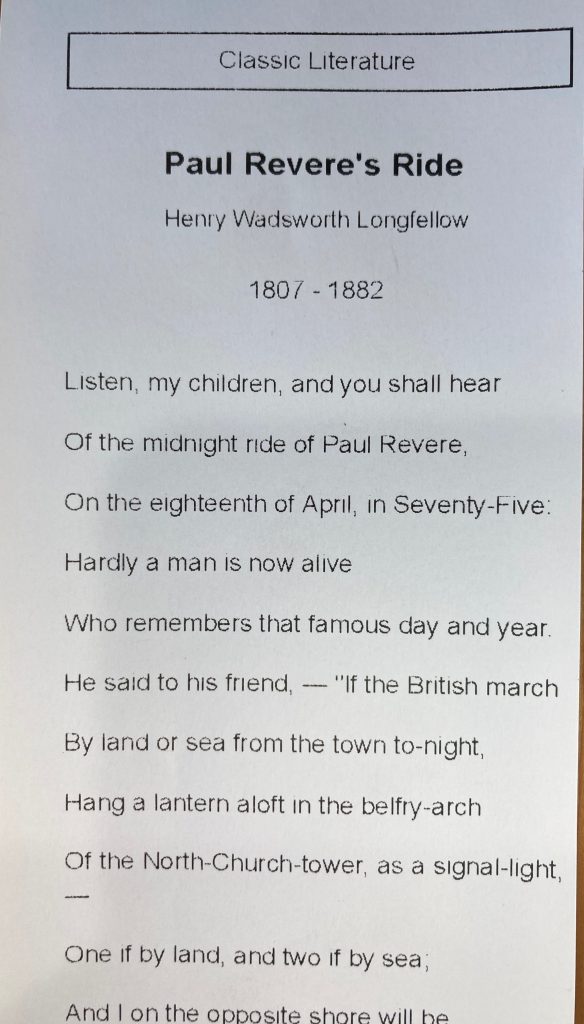 And on to the end…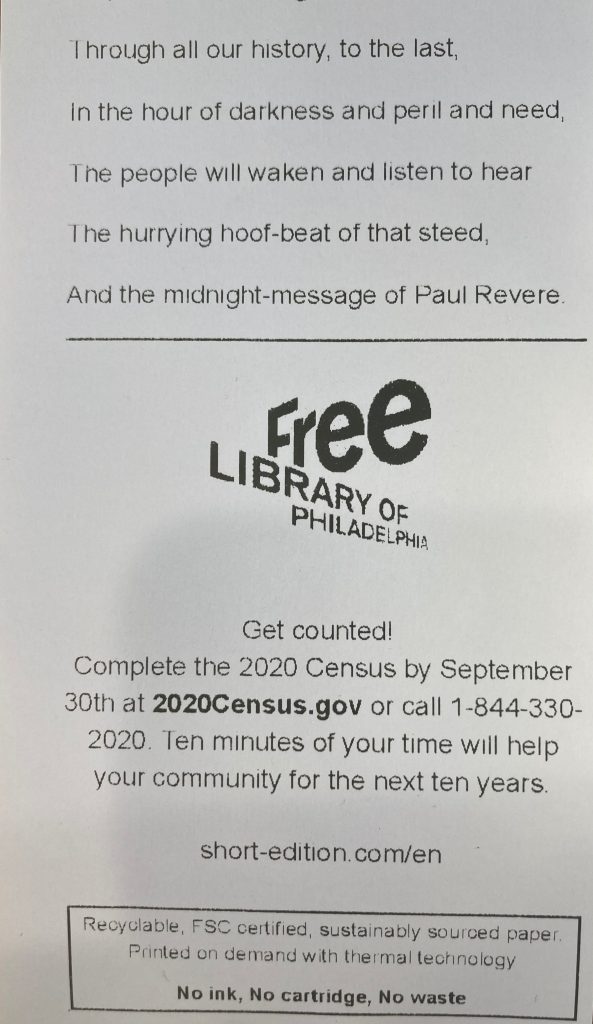 What a delightful and unexpected surprise!  A tidbit of literature, entirely free, and printed on certified paper.  It made us smile.  We hope it does the same for you.