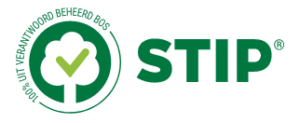 A colleague and regular reader (AH) sent us an interesting link this week.  We think it is worth sharing and reflecting on.  It seems to offer another, creative and promising look at simplifying the confusing world of wood product certification.  
STIP – which stands for Sustainable Timber In Product – is a program sponsored by the independent Netherlands timber research institute Stichting Hout Research (SHR).  They recently introduced a new business certification mark designed to bridge the gap between FSC and PEFC certification programs.

Competition or Collaboration?
We think the idea is brilliant. But we're pretty sure FSC and PEFC will not agree.  STIP intentionally blurs the distinctions between these competing programs and interrupts the constant debate about "who is best".  More importantly, if STIP – or a similar program – were ever to become successful, both FSC and PEFC would have to re-design their funding models.  A serious challenge.
Does this Sound Familiar?
Regular readers of this blog might remember a short article posted here in 2013.  At that time, some folks in Europe were exploring the idea of a generic CoC standard, sponsored by ISO, which might be able to replace both the FSC and PEFC Chain of Custody standards.
We have always been strong advocates for the value of simplicity in Chain of Custody certification.  The ISO standard seemed to us to be a worthy suggestion in this direction.  The leadership of FSC and PEFC disagreed strongly for reasons that we found self-serving.

The ISO Chain of Custody standard is still a valid option.  The standard is officially "under development" and can be reviewed on the ISO website.  It is worth taking a look.
Can CoC be made Simple and Boring?
We think so, but many still seem to disagree.  It is encouraging to see new ideas on the table.