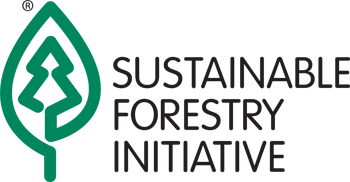 A wise person once said that "the world is run by those who show up."  We agree and always encourage anyone with a stake in the forest product certification standards to make themselves heard when updates and revisions are on the table.  Most of the new opportunities for involvement have come from FSC and PEFC.  Today, however, we're writing about the Sustainable Forestry Initiative (SFI) Program.
If your company is certified or otherwise involved in the SFI program, you should be paying attention immediately.  SFI is conducting a very broad-based revision and update of its entire standard library right now.  These revisions include everything from Forest Management to Terms and Definitions.  Fourteen sections in all, with hundreds of pages of text.  Most of it – thankfully – is of little practical interest.  We've attempted here to call attention to some parts that we think are worth your time.
The current SFI Standard is labeled SFIS 2015-2019.  It was written and reviewed six years ago and intended to have a 5-year life.  The new one – now in its 2nd draft – is labeled SFIS 2022.  Wisely, the staff has not given it an expiration date.  We should take this an indication that we may have to live with it for quite a while.  That makes it particularly worthwhile taking a look now.
SFI has done an excellent job of making their revision process very accessible and transparent.  You can find everything posted online here, or by going to the SFI Program homepage and clicking "Shaping the Standards."  Look for tabs with information about the revision process, task group members, a complete list of all the draft documents, and process for public comment.
This last point – public comment – is our primary reason for writing about this.  SFI needs to hear from you.  Despite their sincere effort to involve a range of stakeholders in the revision process, the current drafts are the result of a very narrow group of people.  And frankly, it shows.  If we want the SFI 2022 standards to be better than the previous ones (why wouldn't we?) – we need to speak up.
What's Inside?
Here is a quick MixedWood review of the SFI 2022 draft.  It isn't intended to provide a detailed or comprehensive analysis.  You'll need to read the standards yourself for that. Instead, we will share some things that caught our attention—hoping, as always, to inspire you to draw your conclusions.  As always, we are very interested in what you may think.
It's undoubtedly true that the SFI Forest Management (FM) standard has never gotten the credit or attention it deserves.  Widely, and unfairly, described as a "second-class" alternative to FSC, we still view SFI FM as an essential and credible alternative.  The 2022 revision leaves much of the standard intact and unchanged while introducing some innovative and potentially challenging new elements.
Notable changes include:
A brand new Objective 9: Climate Smart Forestry. This section is well-written and potentially substantive.  Possibly intended to outflank FSC in this crucial area, we hope this survives the review and becomes part of the new standard.
Additional language includes challenging topics of Indigenous People's Rights, Biodiversity Conservation, and Conversion.
Fiber Sourcing is, of course, the program that makes SFI unique in the world.  We have described it in the past as representing both the best and the worst of the program.  At its best, it facilitates a remarkable network of regional collaboratives working actively throughout North America, to promote and support sustainable practice in our forests.  At its worst, it applies a "sort-of certified" status to wood products that have no relation to the principals of certified land management.
The 2022 revision introduces a true Due Diligence System requirement to the program for the first time.  This requirement is something we support, especially if it proves useful in finally achieving PEFC endorsement.  We also find some interesting, and potentially challenging, new requirements related to Logger Training standards.  If you use the SFI Fiber Sourcing standard and have not yet reviewed the Objective 6 revisions (on page 11), you should drop this right now and take a look:
"6. Certified Organizations shall strive to achieve 100 percent of their raw material deliveries from qualified logging professionals…(etc.)"
Conforming to SFI Fiber Sourcing relies mostly on the efforts of the SFI Implementation Committees (SIC's), with large parts of the standard satisfied by collective efforts at the regional level.  This is a key strength of the program but continues to make Section 3 distinctly odd to audit and certify.  We still think that SIC's ought to submit their parts of the program to 3rd party review, but don't expect to see this happen.
We had hopes that we might see some significant revision of the SFI Chain of Custody standard to ensure alignment with and endorsement by PEFC.  Instead, we see some rearranging of the elements and little else.
The single, positive, and most significant change is the simple addition of "Certified Sourcing" as a recognized input and output claim.  This will substantially improve the practical utility of the standard, sensibly allowing any valid SFI claim to be purchased, processed, and sold.
By the simple addition of "Certified Sourcing" as a recognized CoC claim, SFI made it possible to dispose of the unnecessary, widely misunderstood, and frustratingly opaque "Appendix 1" certification from the 2015-19 standard.  Unfortunately, that's not what they did.  Instead, they have "promoted" it to a full-fledged standard.
This means that the SFIS 2022 will have essentially two Chain of Custody standards.  Section 4 will be the "real" CoC.  The one that allows the processing of all claims.  Section 5 will be the "CoC Lite" version.  It will require all the same work, but only be valid for Certified Sourcing claims.  What's the point, you ask?  That's what we'd like to know.
The good news is that certified companies will be able to ignore this part of the standard safely.  The bad news, of course, is that some of them won't.
Our sincere desire to remain always constructive leads us to try and find something positive to say about the 2022 version of the SFI Trademark and Labeling standard.  We tried.  Really.  But we honestly can't think of anything good to say.  The latest version of this important standard is simply a disaster.  There are no less than 16 on-product label variants to choose from, and selecting which one to use requires sifting through 19 footnotes.
Our conclusion?  Throw it away, start over.
Living in Interesting Times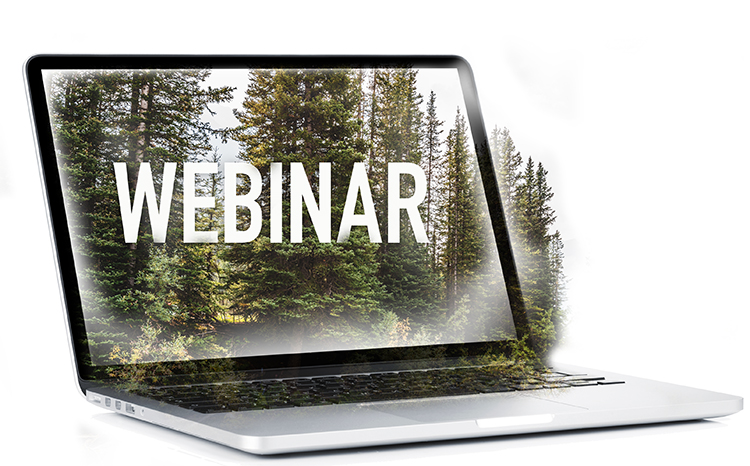 When SFI conducted its last revision in 2014, they hosted a series of workshop meetings around North America, inviting and attracting stakeholders to a lively and engaged, face-to-face exploration of the program details.  A similar series was planned for this spring, but they canceled due to the COVID-19 pandemic.  A correct decision to be sure, but still regretful.
As a substitute for the canceled workshops, SFI staff have been conducting a series of hosted webinars over the last couple of months.  The webinars have been well done and informative but are no substitute for the discussion and debate that is needed.  This is a shame, and we fear it will reduce the quality and value of this revision.
Please take some time to look at the parts of the program that you use.  Make some notes and give SFI some feedback.  Remember that we'll be living with these documents for years to come.  They need our help to get them right.