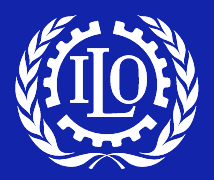 We need to begin with an apology to our regular readers.  The article below was posted here in early March.  This was just before COVID19 turned our world upside down, so we suspect that many of you did not have much attention to spare.  Because the subject is important, we are repeating it here, with a few updates.
We are watching an important new initiative by the Forest Stewardship Council (FSC) that promises to disrupt and complicate the Chain of Custody (CoC).  The proposal is to revise the CoC certification program, inserting a novel set of new requirements – the "FSC Core Labour Requirements" – into its main standard.   The result, we fear, could be a disaster.
As is common with FSC, this topic is not a new one.  Members of the social chamber have advocated for years that social welfare indicators related to worker's rights and employment practices belong, not only in the core Forest Management (FM) standards but also in the Chain of Custody standards.  Economic chamber interests (including MixedWood) have consistently disagreed.  Asserting that Chain of Custody certification should be used only as a market mechanism – designed to ensure credible traceability and deliver the value of FM certification to downstream product markets.  The inclusion of auditable social-welfare criteria in a Chain of Custody standard changes the basic structure of FSC's relationship with its Certificate Holders.  A dangerous proposition.
Why Is This a Problem Now?
We are raising this topic now because FSC has a specific and very consequential proposal on the table.  In spite of the fact that it promises radical changes to FSC Chain of Custody certification, this has received little attention.  We hope that our readers will take a look, share it with colleagues, and give FSC some feedback.  If you disagree with us, and favor this change, by all means, share that as well.
We have more to say on this subject, but if you've seen enough, or are just too busy to give us more time, please skip to the bottom of this page.  The last section of this blog – How You Can Help? – will give you a quick and easy way to make a difference.  Please give us 5 more minutes if you can.
Root Cause Analysis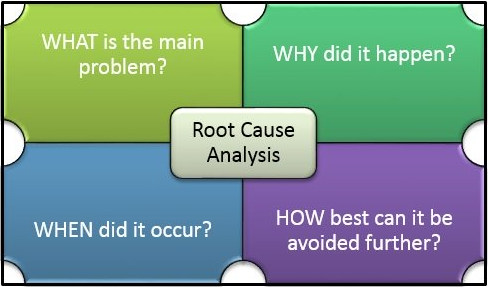 The root of this problem is related to the long-standing battle to keep Chain of Custody (CoC) simple.  The simple concept underlying all CoC certification is stated well in the Objective statement found at the top of FSC-STD-40-004 v.3-0:
"The objective of this standard is to provide the minimum management and production requirements for CoC within an organization in order to demonstrate that forest-based materials and products purchased labeled, and sold as FSC certified originate from well-managed forests, controlled sources, (etc.)… and any associated claims are legitimate and accurate."
Do you see anything about social welfare or worker's rights here?  This is intentional.  Chain of Custody was never designed to be a mechanism for reforming every aspect of the entire wood product supply chain.
We can all agree that employment discrimination, slavery, and child labor (and all the rest) are serious social ills that deserve more attention.  The question is whether our Chain of Custody programs are a useful tool for addressing them.  When these subjects are encountered in the business of managing the world's forests, FSC should and does take notice.  This is our mission:  promoting and supporting responsible management of forests.  A mission that includes environmental, economic, and social components.  Chain of Custody was conceived as a tool to support this mission.  It connects our work in the forest to the power and influence of the world's markets.  But it is just a tool, not another mission.
Consensus and "Compromise"
We mentioned that this topic has been discussed within FSC for many years.  Most recently, at the last General Assembly, MixedWood participated in the discussion and debate over Policy Motion #50: "Strengthening social rights in Chain of Custody".  Discussions were deep, consequential, and respectful.  Supporters (largely from the social chamber) felt strongly that CoC can and should be used as a mechanism for social change.  Economic members argued as we do here, that this was simply beyond the scope of the program.  Importantly, Environmental members were generally indifferent.  The motion failed with a majority voting against in both Economic (79%) and Environmental (54%).  A clear demonstration, in our view, of no consensus on the subject.
FSC never drops these things, of course, which is why we are writing today.  You can see evidence of the ongoing debate in the existence of the FSC Labour Solution Forum.   Described as "a platform for dialogue of labour issues", it seems to have evolved into an independent policy-making arm of the FSC organization.  Part of their output includes a fascinating, and somewhat disturbing, document (dated 2016) entitled "Impact Assessment on Auditable Social Requirements of ILO Core Principals".  It's worth a look.
Part of the recent effort of the Labour Solutions Forum seems designed – in our view – to specifically circumvent the stated position of the membership at the last GA.  The rationale – as far as we can determine – seems to run this way.  Since some members and stakeholders still feel strongly on the subject, a "compromise" solution is being pursued.  Using an ill-considered, and rather thin, analysis of costs and benefits, FSC is now proposing to proceed with the integration of specific, auditable worker's rights criteria into the Chain of Custody standard.  They are structured around a self-assessment format – apparently to make them more palatable to Certified companies.  This seems to represent someone's attempt at something like a compromise.  Not quite creating normative, social indicators, but almost.  Like so many "compromises", it promises to satisfy no one.
The Proposal
The FSC proposal can be viewed in detail through their online Consultation Platform.  You'll need to click this link and complete a short registration process to gain access.  After registering, you can download and read the new, draft documents and – if you like – complete a feedback survey.  We hope that you will do both.
FSC proposes to make changes to two key standard documents (click below to see the draft proposals):
FSC-STD-40-004 – the key Chain of Custody (CoC) standard now used by over 30,000 companies worldwide.
FSC-STD-20-011 – the principal Accreditation standard that defines rules for CoC auditing and certification.
"minor review"?! – FSC introduces the proposed changes to both of these important documents by describing them as a minor review.  We find this a bit shocking; even insulting.  Good, bad, or indifferent; there is nothing minor about this.
The new language is helpfully highlighted in yellow in the drafts.  We summarize it this way:
A new set of FSC Core Labour Requirements is inserted into the CoC standard (Section 7), covering:

Child Labor
Slavery
Discrimination in the workplace
Freedom of association and collective bargaining

A requirement for a public policy statement adopting the Core Labour Requirements
A new requirement certified companies to conduct and document a "self-assessment" of their conformance to the Core Labour Requirements. Results of this self-assessment are submitted to their Certification Body (CB) 3-weeks prior to annual audits.
CB's are required to verify the policy statement in (2) above, and the fact that it is made public.
CB's also have a new, and entirely novel requirement to "design and implement a system for evaluating the relevance, effectiveness, and adequacy of the … self-assessment. This system will include verifying against "available sourced of information", "legal requirements", as well as "corroborating evidence…with independent sources when possible".
There is more, of course, but we think this short summary is enough.  Please look for yourself and tell us if you agree?  Does this sound like a minor review to you?  We don't think so either.
An Illuminating Example
Let's examine this with a short case study.  It is hypothetical, but based on many, common, real-world examples.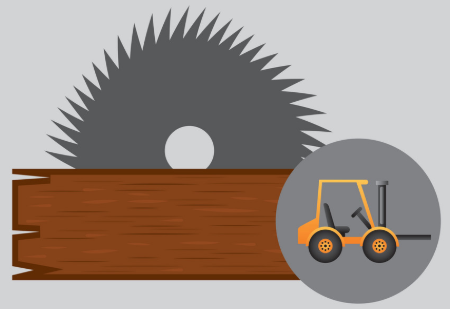 Mountain Lumber Company is a large, softwood dimension sawmill somewhere in the Eastern United States.  They buy logs of several common, native coniferous species and manufacture kiln-dried commodity construction lumber.  They have been FSC-certified for 12 years, employing the Controlled Wood standard and Credit System for their CoC claims.  Mt. Lumber generally employs about 85 full-time staff, including 4 in management roles, 9 in the front office, and between 70 and 75 in the production and material handling areas where turnover is higher.  Typical CoC audits in the past have included interviews with about 8 key staff, including the sawmill manager, the chief scaler, several clerical staff, and a lumber salesman.
When the sawmill manager reads the new FSC requirements, he is not concerned.  He reads the new FSC Labour Requirements and shrugs, thinking, "We don't do any of that stuff".  Seeing the self-assessment requirements, he writes up a short summary that looks a bit like this:
Child Labor: illegal and not worth the risk.  No kids at my mill.
Slavery: illegal since 1865.  Nothing else to say.
Workplace discrimination: Also illegal.  And violates our sense of fair play.  Not an issue.
Freedom of association and collective bargaining: Unions have been uncommon in the lumber business since the 1960's.  This is a "right to work" state, and the subject has never come up.
At the first annual audit, the auditor conducts her usual assessment with the new labor criteria in her mind.  At the end of the day, her notes look something like this.  It starts easy:
Child Labor: some visibly young workers are observed and interviewed.  All claim to be of legal age and this is confirmed by observing 3 drivers licenses.
Slavery: nothing remotely like slavery is observed
But then things get a bit more complex…
Workplace discrimination: The 9 clerical and administrative staff in the front office are all female.  In the sawmill, there are only 4 women.  Interview questions about this generate laughter and then discomfort.  There is not sufficient time to analyze employment and hiring records.
Freedom of association and collective bargaining: 4 interviews with plant workers include questions about union bargaining.  None described any discussion of the subject at Mt. Lumber during their time there.  When asked about their pay rates, 2 workers considered themselves underpaid and without options to improve their situation.
We can't end this story, because this has not happened yet.  But it will.  It is easy to see that this common situation will raise some vexing and challenging questions.  Is this auditor required to raise a non-conformity?  What then?  We don't have an answer, and worse still, we don't think FSC has an answer.  That's the problem.
Why Are We Doing This?
Chain of Custody wasn't intended for this.  Trying to achieve meaningful social change through a market traceability mechanism is a mistake.  Possibly…probably a very big mistake.  We do not have to do this.  We should not do this.
What Can You Do To Help?
This is the easy part.  FSC is actively soliciting consultation on this proposal.  They are likely to receive very little.  People are busy, and there is so much else to distract us.  But we think this is important.  If you agree, you can make a meaningful difference in just a few minutes.  Here is how:
Follow this link to get started.
Click through to the FSC Consultation Platform
Register (or Log In if you've been here before)
Find your way to this page and click "PARTICIPATE NOW"
The consultation site asks you to provide line-by-line feedback, but you don't have to do that unless you want to. If you want something quick and easy, consider cutting and pasting this simple statement:
I disagree with the inclusion of FSC Core Labour Requirements into the Chain of Custody (CoC) standards.  Please keep CoC simple.
If you would rather use your own words, please do.  If you have the time and attention to examine the draft documents and provide more careful and detailed feedback, then you should certainly do that.  If you want to refer to this article, please do.  And – of course – if you disagree with us and favor the FSC CoC Labour Requirements initiative, then you should certainly encourage FSC to continue.
As we said, this is the easy part.  The comment period is open until 16 July 2020, so please do this today.  FSC needs to hear from us.