Doing some research for a client on the subject of verifying the legality of wood products imported into the European Union markets.  I found myself reading publications and press releases on the same subject, circulated by two very different organizations:
The European Forest Institute (EFI) is a research and policy organization which counts among its membership the governments of 23 European countries.  Highly respectable and conventional to say the least!
World Growth is a non-governmental advocacy organization, best known for taking provocative policy positions on subjects like global climate change and tropical deforestation.  Whether you agree with them or not, you'd have to describe them as out of the mainstream.
Here is the logo used by EFI: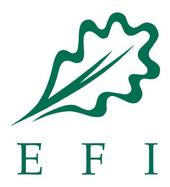 Here is the logo used by World Growth: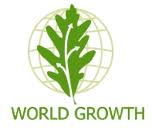 I could be a coincidence, but I kind of doubt it…