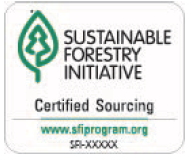 This post is the third and final in my short series, sharing and describing my feedback to the SFI program staff on the proposed updates to SFI standards for Forest Management, Wood Procurement, Chain of Custody, and Certified Sourcing.  SFI is conducting an exhausting and remarkably transparent review process this year, in anticipation of releasing a whole new set of standards which will take effect in 2015.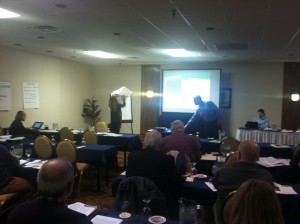 I attended one of the public workshops last friday in Portland, Maine and came away encouraged and impressed by the process.  The meeting was attended by a very knowledgeable group of stakeholders, including several major paper manufacturers, some industrial land managers, and a major representative of the publishing business.  SFI sent several senior staff and employed a skilled facilitator who kept the program moving along very well.  The conversation was engaged, challenging, and productive on every topic, and I left with confidence that a lot of progress had been made towards making the standard better than it is.
Among the more challenging topics discussed at the Portland meeting was the subject of the SFI Certified Sourcing standard, found in Section 4 of the draft 2015-19 standard.  I have written about Certified Sourcing before and continue to find it among the most challenging and disappointing parts of the SFI program.  I had hopes that we might see some significant changes in the initial draft of the 15-19 standard, but at the moment, the discussion draft leaves the basic structure of this part of the standard intact.  I have provided detailed comments on this draft here (SFIS.15-19 Section 4 commentary MW 2.25.14).
editorial note (8/25/14):  the Section 4 commentary table linked above included a mistaken reference to FSC in the 1st recommendation section (now corrected).
What's wrong with Section 4?
The first thing that's wrong with it is the title.  It's called "SFI On-Product Label Use Rules".  This is a problem because, while it does provide rules for use of on-product labels, it does other more important things that are easy to overlook.  Namely, it provides the principal basis by which "secondary producers" (including 80% of certified companies) may establish an original claim of "SFI Certified Sourcing" for their products.  In essence; an entire, original, and unique certification program is "hidden" inside a label use standard.  This has been the case for 10 years now and its time to get it fixed.
Another thing that ought to be changed is the Certified Sourcing label itself.  You can see it for yourself at the top of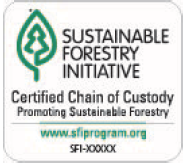 this article.  Compare it to the most common CoC label here.  Can you tell the difference?  Clearly they are not identical, but the actual differences are so small as to suggest they are meant to be mistaken for one another.  I don't think this is actually the case, but I have heard it suggested many times – often as "proof" that the SFI standard is nothing more than deliberate greenwashing.  This is unfortunate and unnecessary, and serves – as I have said before – to turn SFI's greatest strength into a liability.  Fortunately, it is also easy to fix.  A new and distinctive label design would both highlight the innovative value in the SFI CS brand, and ensure it is not mistaken for something it is not.
What Certified Sourcing should look like
The "secondary sourcing" route to selling a product as SFI Certified Sourcing is – frankly – an embarrassment.  It exposes the SFI program to legitimate criticism and obscures what might be the most valuable and powerful part of it's program.  Fortunately, it could – and should – be fixed quite easily.
To fix the Certified Sourcing program, SFI needs to make a couple of relatively straightforward changes.  First, the Certified Sourcing claim should be limited to companies who apply the full scope of SFIS Section 2.  For landowning companies, this means Objectives 1-21.  For non-landowning companies, this means Objectives 9-21.  The "secondary sourcing" process now found in Section 4 should be dropped entirely, and a simple protocol added to the Chain of Custody standard.  Secondary sourcing companies who want to use Certified Sourcing will be required to get a CoC certificate, but this is a minor inconvenience as many of them already have CoC systems in place for FSC or PEFC.  With these changes in place, the SFI Certified Sourcing claim can begin to compete in the global marketplace alongside the PEFC Controlled Sources, and the FSC Controlled Wood claims.  The differences between the programs will offer good choices and let the marketplace determine what sort of assurance is really needed.  It won't silence the critics (nothing will do that), but it will take much of the substance away from the "greenwashing" argument – and that would be good for all of us.
Let SFI hear from you
If you have opinions about any of this, please take a few minutes and share them.  The comment period for the current discussion drafts ends on March 6, so its best to give them some feedback – even if it is incomplete – as soon as you can manage.