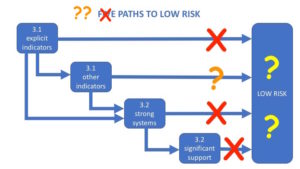 Our last post – published just yesterday – included several links to the FSC Document Center which readers may have found confusing.  We discovered, after posting, that the version of the Controlled Wood Interpretations Document available in the Document Center was not the most current version and (importantly) did not include the specific Interpretation that we were discussing and criticizing .
The post has since been corrected and updated (click here to read).
Thanks, as always, for your attention and feedback.  Please share and comment.