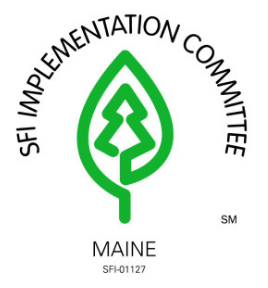 This brief post is to share some good news, and to offer well-deserved congratulations to some of our hard working colleagues who do the real work that makes forest sustainability programs possible.
Last month, at the Annual Conference of the Sustainable Forestry Initiative (SFI) program, the Maine SFI Implementation Committee (SIC) was recognized with an Achievement Award for their exceptional outreach and education programs.
Maine holds the distinction as the most heavily forested state in the USA and has long been considered a center of excellence in the forestry community.  The Maine SIC upholds this legacy with pride.  Their award is well-deserved, and represents many years of positive and collaborative work by a wide group of folks.  Click here to read more about their many projects, and here to see some recognition in the local press.
We have always described the SIC network as the best thing about SFI.  And in 2017, the good folks in Maine can claim to be the best of the SIC's.  Well done, and congratulations!