The MixedWood Blog has been quiet for several weeks.  This is not because things have been quiet and there has been nothing to write about. On the contrary, there's been  lot going on:  The FSC General Assembly; The SFI Annual Conference; interesting and ongoing discussions on ISO CoC, the OCP, and the ILO. We promise to have new content and commentary on most of these and other topics beginning very soon.
In the meantime, here is a brief change of perspective.
One reason for the recent gap in posts is a stretch of wonderful and unseasonably warm weather here in Maine.  The fine fall weather inspired me to spend less time at my desk and more time doing outdoor things that I enjoy – including flying a small airplane around the hills near my home.  Here is a photo taken earlier this week (the blue shape in the lower left corner is part of my airplane and the odd black line above it is caused by the propeller).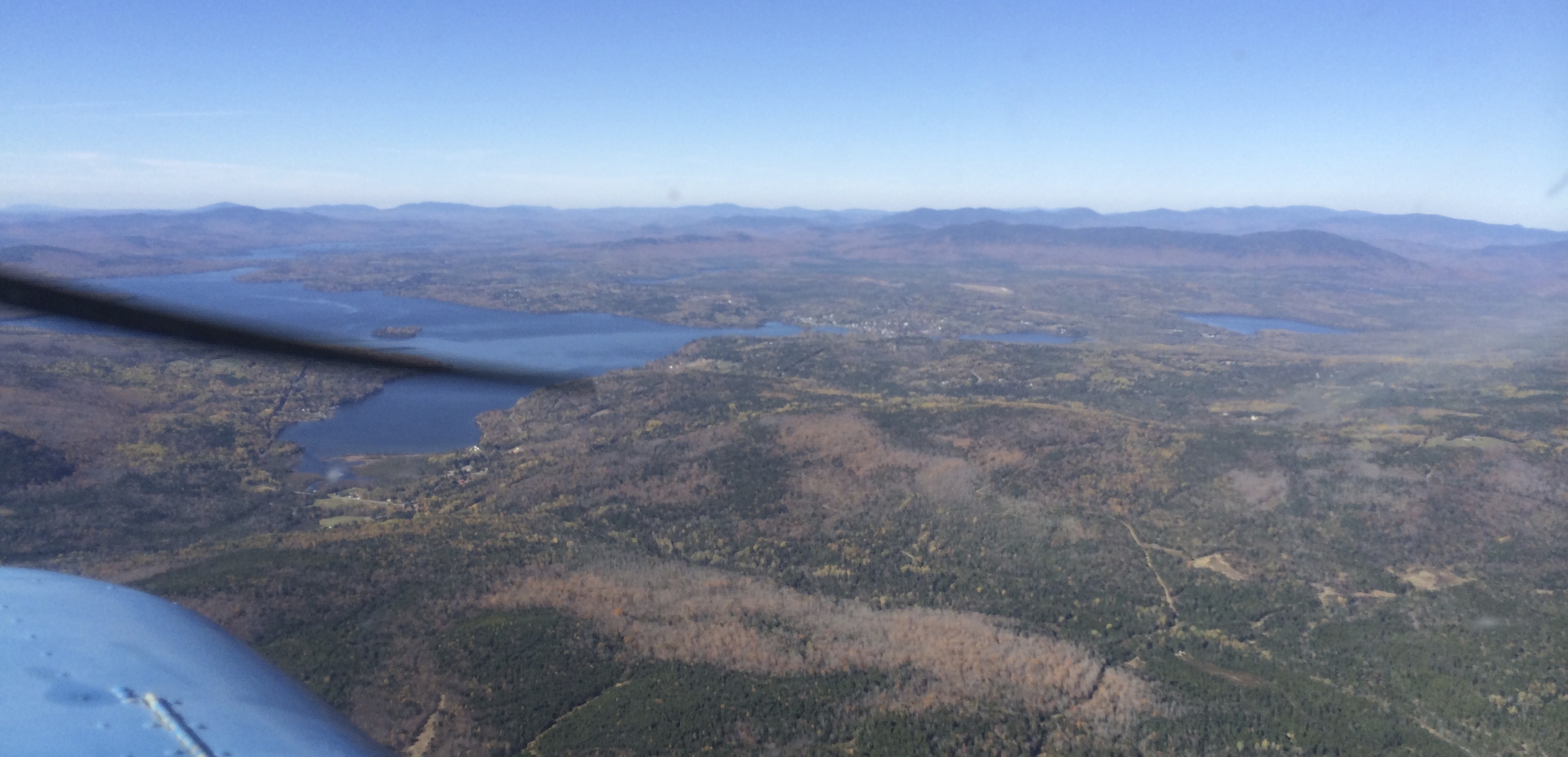 The photo is taken from just over my office, looking westward from an altitude of about 4000 feet (1200 m).   The village on the north side of the lake is my hometown: Rangeley, Maine.  The view encompasses a landscape of perhaps 100,00 acres (40,000 ha) – all of it forested, and nearly all of it being managed commercially for the production of forest products.  A large majority of this land is certified to one of the SFM standards that we regularly discuss here:  mostly dual certifications to SFI and FSC.
I am most fortunate that my career in the forest products industry has allowed me to spend much of my life living in such a wonderful, forested landscape.  It is important that we remember that the FSC, PEFC, and SFI programs are designed to promote, sustain, and conserve special places like this.  None of our programs are perfect.  And we have lots of hard work left to do.  But let's not neglect to celebrate the successes that we have.
From this perspective, it appears that we are doing some things right.