Controlled Wood Club
MixedWood LLC
Implementation Support for FSC Controlled Wood
NRA Specified Risk – Habitat
Late Successional Bottomland Hardwoods
Bottomland Hardwoods are periodically inundated, floodplain forests, where the entire ecosystem is driven by hydrology. Even small changes to the hydrology can result in significant effects on the system. These forests include different species that vary depending upon the extent of flooding, soil characteristics, decomposition rates, soil & water pH, nutrient availability & turnover rates, flood depth & water velocity, light intensity, and disturbance. Late successional stands are defined by the structural composition (e.g., more stratification) and existence of large wood debris, including standing hollow trees – these changes occur at about 80 years in most Bottomland Hardwood types and perhaps a little later in cypress swamps.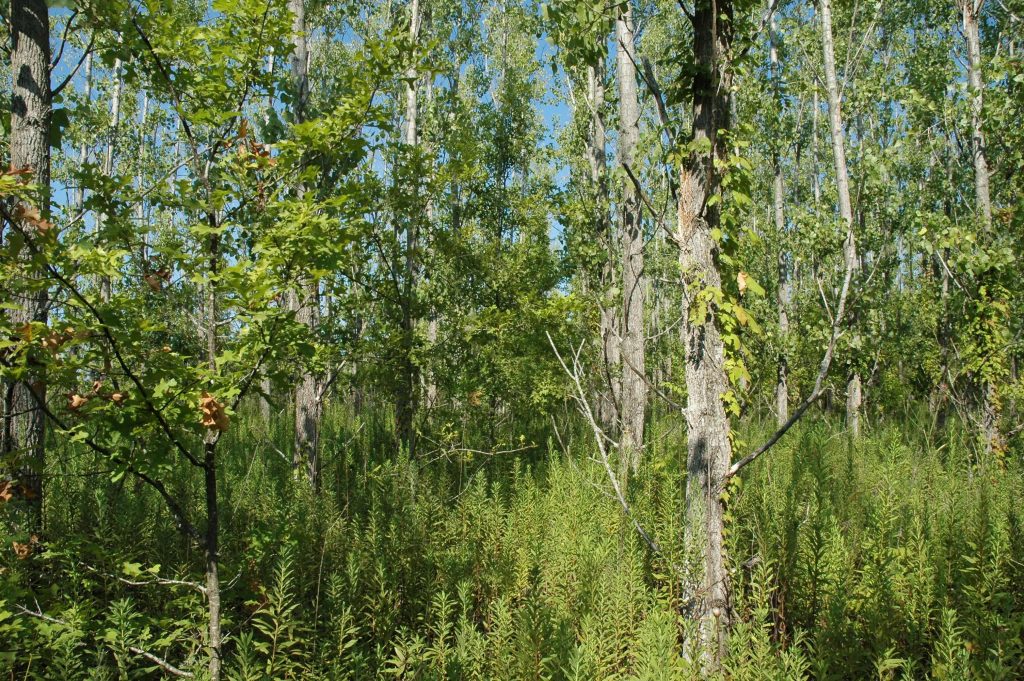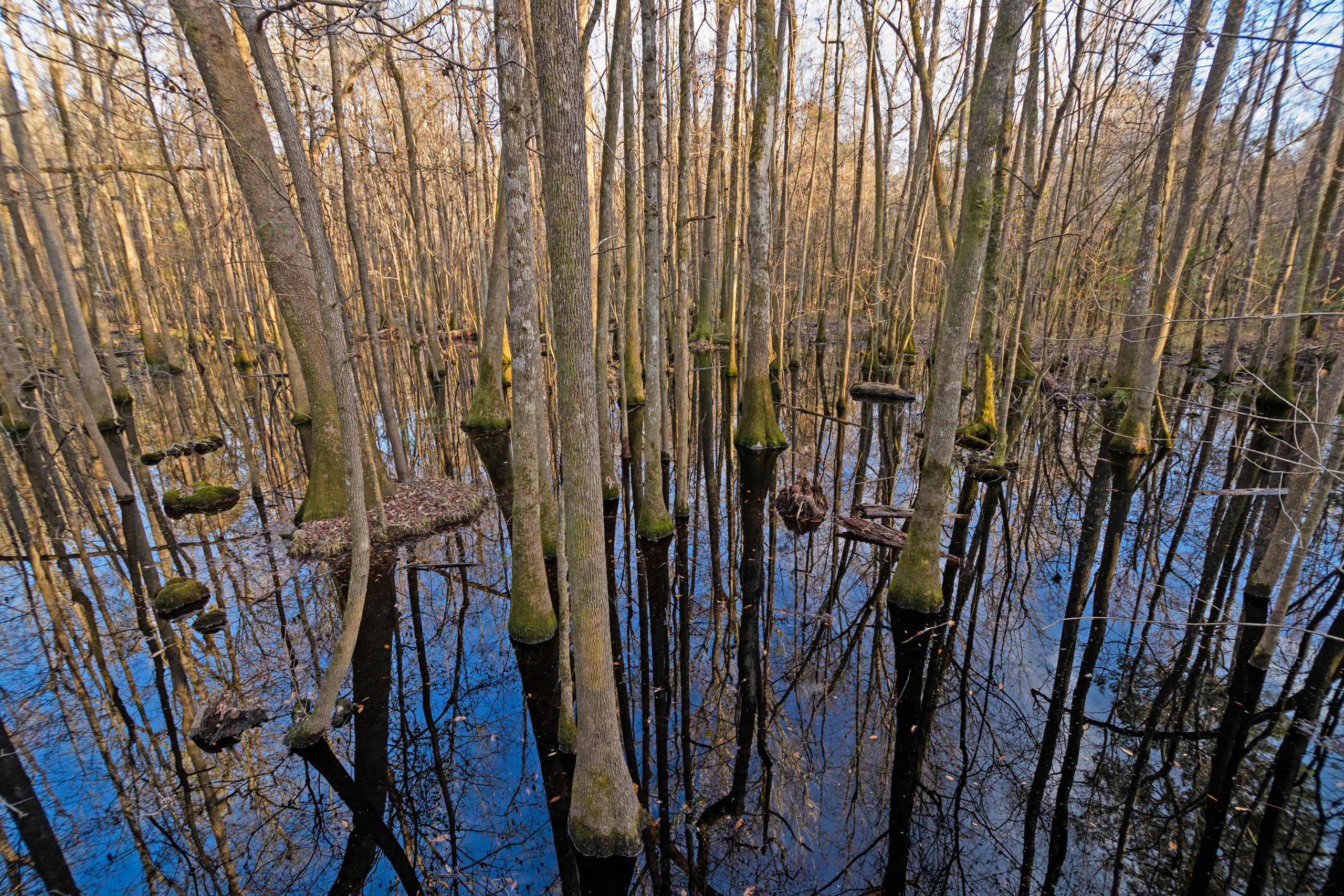 While old Bottomland Hardwood stands are not particularly rare, the late-successional stands are quite rare. The extremely diverse stand conditions of these forests and the biodiversity they support make them particularly important. Woody species diversity can be comparable to the most diverse upland forests in the US. They tend to have structurally complex vegetation and a deep litter layer. The dense vegetation and the landscape connectivity they provide make them important travel corridors for wildlife.
MixedWood Mitigation Resources
MixedWood Fact Sheet (Electronic & Print)
Suitable for electronic and print distribution to suppliers, landowners, and interested stakeholders. Includes a general description of the Specified Risk subject with links to mitigation actions and additional information.
Current Version: v4.0
Revision Update: December 2022
Reviewed: December 2022
MixedWood Additional Resource Package
A collection of downloadable resources for information and mitigation recommendations.
Updated with new resources: 9/1/2020
FSC Mitigation Options & Resources
for Late Successional Bottomland Hardwoods
FSC US has created a number of map-related resources to assist a certificate holder in determining if their supply area overlaps an area of specified risk. Click on the map below to view larger and to save for your own reference.
FSC offers spatial data layouts by request, as well as a list of counties that overlap specified risk areas. You can find more information about those here.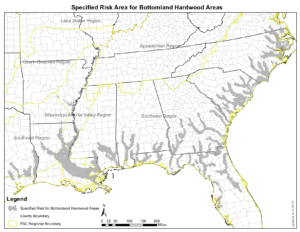 This document provides lists of organizations, regional programs, collaborative partnerships, research groups, and universities, or agencies who are working on issues relevant to Late Successional Bottomland Hardwoods. The documents are provided as resources for certified organizations as they seek to implement mitigation options. The lists will continue to be updated as new information is identified.
For a complete list of mitigation resources for multiple/all specified risks, you can read more here.
FSC released Controlled Wood Regional Meeting Reports for each region which can be found under each applicable region tab on our site. These reports contain the final mitigation options, along with background information on the Regional Meetings and the mitigation option development process. They are meant to assist a certificate holder in implementing control measures and mitigation options.
MixedWood created a PDF document excerpt of Annex 2 and Annex 3 from these Regional Meeting Reports for each Specified Risk.
– Annex 2 lists Mitigation Options by Specified Risk Topic
– Annex 3 provides a Specified Risk Overview, why FSC designated each as a High Conservation Value (HCV), in-depth identified threats and concerns, and more information about what FSC would like to achieve with your help.
Download Annex 2: Mitigation Options and Annex 3: Specified Risk Overview for Late Successional Bottomland Hardwoods
©MixedWood LLC 2022 All Rights Reserved